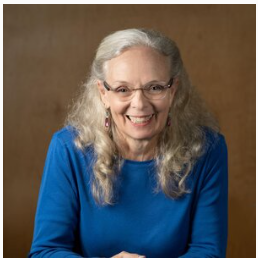 Margaret Willingham is an experienced teacher who specializes in teaching her signature, non-traditional method for hand and machine reverse applique that makes it easy and FUN! Eye of the Beholder's method is called: Trace, Baste, Snip & Stitch.
Margaret Willingham's 10 years of teaching quilting is anchored in 40 years of training dancers of all ages and skill levels. Margaret has taught her hand and machine reverse applique methods to quilters nationally at Road to CA, Vermont Quilt Festival, AQS shows, KCRQF, Applique Away on Galveston Bay, Academy of Applique and QuiltFest . Quilting is a journey and Margaret will inspire yours to be taken creatively and joyfully with grace.
She has patterns and articles published in Fons & Porters, 100 Quilt Blocks, American Quilter, On Point and co-authored Christmas RAPPing with Nan Baker. Her patterns have a distinctive style, and she designs patterns for Banyan Batiks, Island Batik, Batik Textiles, Turtle Hand Batik, Cherrywood Fabrics, RJR and Timeless Treasures.  For more info look up Eye of the Beholder Quilts.  Her website is: www.eobquiltdesign.com
Reverse Applique: Revealing Beauty – What is reverse appliqué?  What is the difference between appliqué and reverse appliqué? When was it developed and by who? How do you quilt reverse appliqué? What is hidden will be revealed!